Flower and Pre-rolled Joints
All of our flower is California grown.
We have a one ounce of flower maximum per order, please keep your order to one ounce or less.

Mystery OG - Hybrid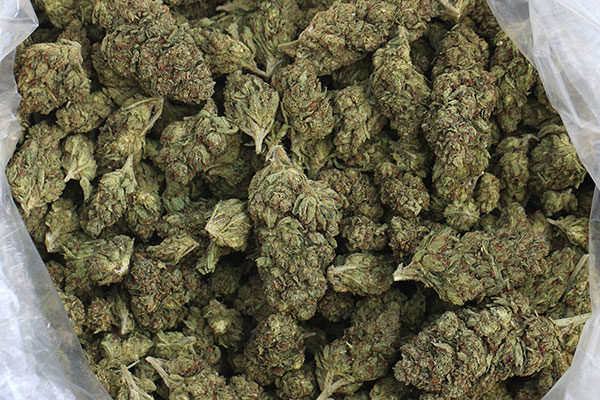 Click Here for Larger Image
The Mystery OG strain produces neon green buds with some bright orange streaks due to the sticky trichomes that encapsulate the flower. The strong musky scent brings the aroma of pine and skunk with a sweet and spicy herbal lemon aftertaste.


Grape Crush - Indica Dominate Hybrid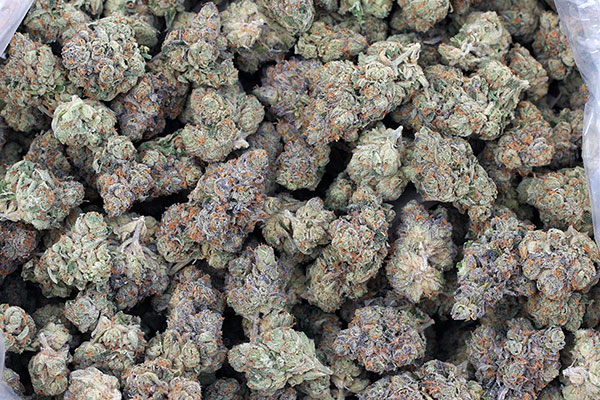 Click Here for Larger Image
The indica genes win out in this hybrid (the exact sativa/indica ratio is unknown), though the sativa keeps the high energized and easy. Grape Crush is a descendant of indica Blueberry parents, so its distinct purple coloring and sweet berry flavor are no coincidence. This strain produces a euphoric, lazy sensation with both head and body effects. The high is happy, focused, and occasionally sleepy.


Cereal Runtz - Indica Dominate Hybrid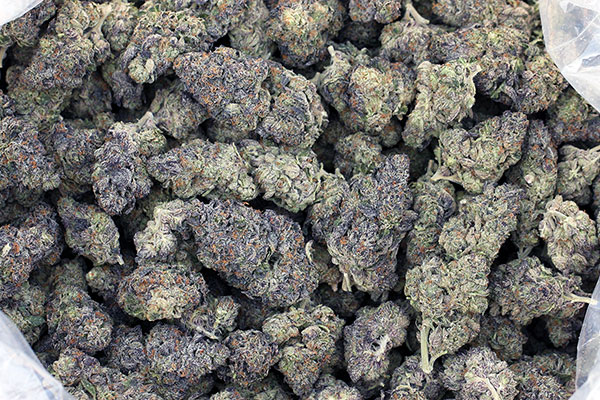 Click Here for Larger Image
Cereal Runtz is an indica-dominant cross of Runtz with Banana OG. This potent, sweet smelling strain hits hard and will quickly have you feeling lifted with a strong sense of euphoria that will have your mind calm, happy and focused. A relaxing physical effect accompanies this heady lift, freeing you of any aches and pains in both mind and body and letting you really kick back. This is a great happy our strain for when you want to unwind from a long day.


Space Cake - Indica Dominate Hybrid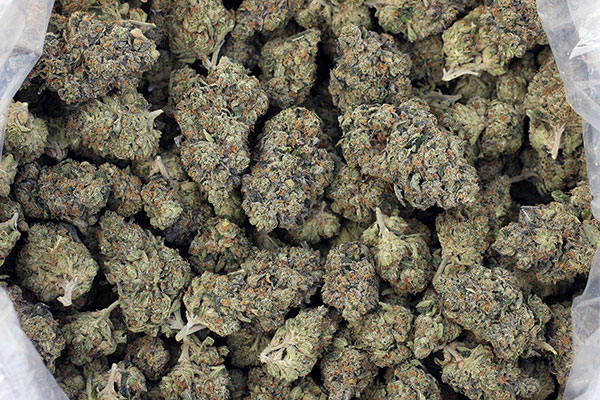 Click Here for Larger Image
Space Cake is a slightly indica dominant hybrid strain (65% indica/35% sativa) created through crossing the infamous Girl Scout Cookies X Snow Lotus strains. Take a bite out of this sweet cake and get ready for the ride of your life! Space Cake packs a soaring high that's both relaxing and energizing at the same time, perfect for a late night kicking back with friends or a lazy Saturday afternoon when you don't have much of anything to do.


Gorilla Glue #4 - Hybrid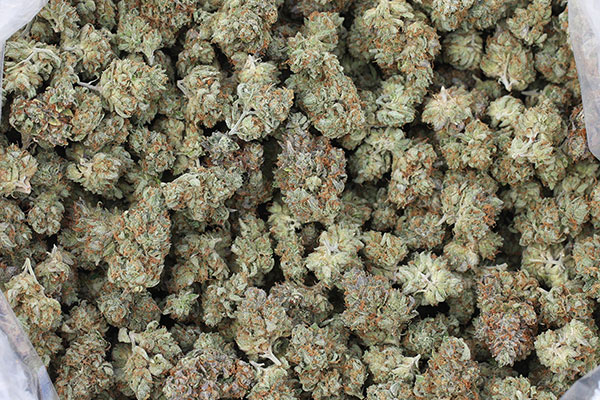 Click Here for Larger Image
Gorilla Glue #4 is a potent hybrid strain that delivers heavy-handed euphoria and relaxation, leaving you feeling "glued" to the couch. Its chunky, resin-covered buds fill the room with pungent earthy and sour aromas inherited from its parent strains, Chem's Sister, Sour Dubb, and Chocolate Diesel. Taking first place in both the Michigan and Los Angeles 2014 Cannabis Cups as well as the High Times Jamaican World Cup, this multiple award-winning hybrid's supremacy is no longer a secret, and consumers will search far and wide to get their hands sticky with Gorilla Glue #4.


Cereal Milk - Hybrid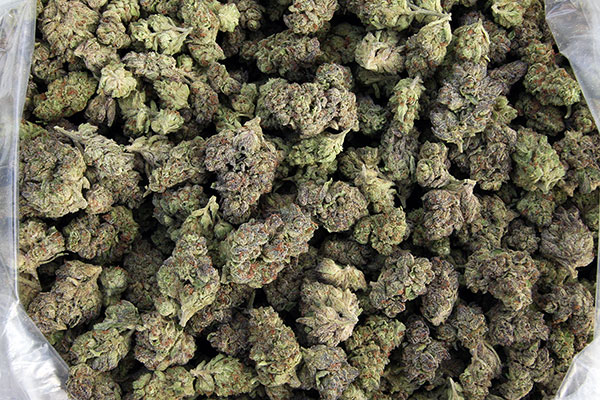 Click Here for Larger Image
Cereal Milk is a rare evenly balanced hybrid strain (50% indica / 50% sativa) created through crossing the potent Snowman and Y-Life strains. Looking for a super unique flavor and a long-lasting high that's perfect for a lazy weekend day? You've found it with Cereal Milk. This lovely lady packs a sweet and creamy sugary taste with hints of fruits and berries throughout, almost like a leftover bowl of cereal milk. The aroma is very similar, although with a light herbal touch to it. The Cereal Milk high is just as delightful as the flavor, with effects that will have you feeling calm yet focused for hours on end.


THC Design Pre-rolled Joints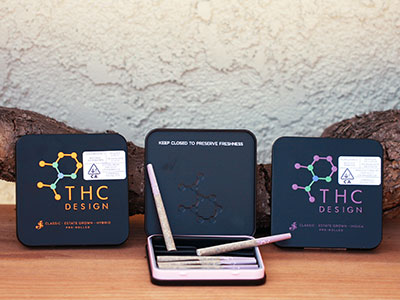 Estate Grown California cannabis in a convenient, easy-to-share tin. This product was responsibly grown using sustainable, biodynamic practices and has been independently tested by a 3rd party laboratory to ensure potency, purity, and compliance.
Each tin contains six pre-rolled joints totaling 3.5 grams